Energy Efficient Spa Pools
Hot spring spa pools have the lowest running costs of any Australian spa brand… and we have the independent laboratory testing to prove it! If you're looking for a spa pool that doesn't cost the earth, you've found it – our energy efficient machines can be run for as little as $1 a day.
The importance of energy efficiency
A spa pool forms a luxurious addition to any home – a place for healing, relaxation, romance and fun. But luxurious doesn't have to mean expensive. By choosing a Hot Spring, you can enjoy one of the world's most sumptuous spa pool experiences, and reduce your ongoing costs while you do it. Packed with a suite of energy efficient technologies, a Hot Spring spa pool is an investment that can pay itself back over time through incredible savings.
Explore Hot Spring's range of energy efficient spa pools
Hot Spring energy efficient spas feature:
High performance insulation that keeps the warmth in and the cold out.
An insulated cover that forms a tight seal around the lip of the spa pool.
Innovative machinery that delivers a high-end soaking experience for less.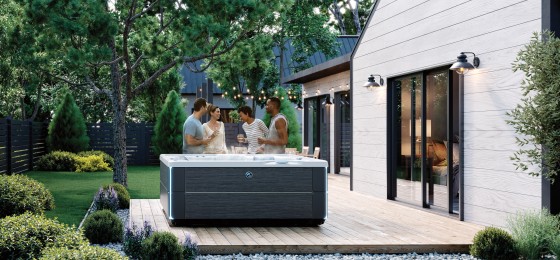 The most efficient insulation
Insulation is the most important factor in spa pool energy efficiency, as it minimises the use of the heater by keeping the water warmer for longer. An innovative technology like Hot Spring's multi-density full foam insulation can save you $365-$2000 a year when compared to a poorly insulated spa.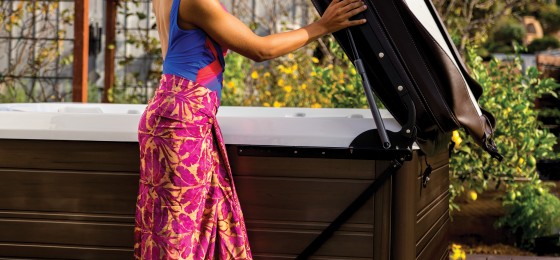 Insulated spa pool covers
Many spa pool owners think of covers as something to keep their water free of debris. But what a cover keeps in is just as important as what it keeps out. A cover plays a critical role in spa pool heat retention, and a fully insulated, tightly fitting and ultra-durable Hot Spring cover does this better than any other.
A dedicated circulation pump
Most spa pools rely on their jets to circulate water, which can be energy-intensive (not to mention noisy and potentially damaging). A Hot Spring spa pool fitted with a SilentFlo 5000 circulation system, meanwhile, keeps your spa water constantly in motion while using the same power as a 40W light bulb!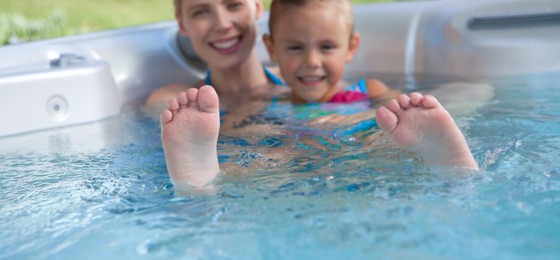 Hot air induction jets
Hot Spring's clever hot air induction jets are designed to ensure no warmth goes to waste. They transfer heat generated within the insulated equipment compartment to the water by re-injecting it through the jets. This innovation doesn't use any extra electricity but can take real strain off the heat pump!
How much do energy efficient spa pools cost?
Spa pools are a unique purchase. The sticker price only ever tells a part of the story, as there are a number of ongoing costs that the upfront cost fails to address: things like electricity, water, chemicals and spare parts.
At Hot Spring we focus on building spa pools that are not only luxurious, but that cost customers less over the lifetime of the machine. We do this by building long-lasting spa pools out of the highest quality parts and materials, and by making significant investments in the development of energy- and resource-saving technologies.
A Hot Spring spa pool isn't a cost, it's an investment. And it's one that pays itself back over time, by lowering your electricity bills, by reducing your need to drain and refill your spa and by ensuring you can soak in your spa for years or even decades to come, through quality construction and the guaranteed supply of spare parts for 20 years (something no other spa brand offers).
To get a sense of the ongoing costs of a Hot Spring spa pool, and how much you can save compared to other brands, check out our Energy Calculator.